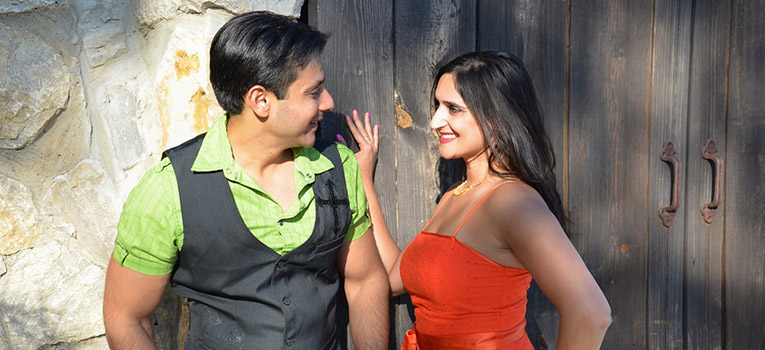 Each culture is characterized by different customs, traditions, and ideas about life, but when it comes to true love some things are universal, such as what intelligent and well-raised women find attractive in men. Most women in India agree that irresistible men are respectful, responsible, and loving. These qualities are not necessarily hard to find, but once found they do shine brighter than any star in the sky for Indian women looking for partners.
Men who respect their spouses are irresistible in most cultures, India included, because only real men can respect women. Those who are rude and put their spouses down to make themselves feel better lack self-confidence, intelligence and manners to be irresistible. When a woman feels loved and appreciated she is ready to reciprocate in so many different ways so men who have the courage not to be bossy and controlling but loving and respectful will be greatly rewarded. Being respectful towards her often translates into being respectful towards her family, which is definitely one of the most popular qualities in Indian men.
Being responsible by Indian standards means taking care of one's family, and women have found this trait irresistible for centuries. Men who are responsible show the world their family doesn't lack anything thanks to their abilities to provide, and most men take great pride in that. When a woman has such a man by her side who is not only capable of making her feel comfortable but also puts his family's needs first he is bound to be showered will love and affect all the time. Being able to rely on her man in sickness and in health, for richer or poorer brings stability and support into the woman's life, and most girls, conservative or liberal, certainly appreciate stability.
A man who is not afraid to show his woman he loves her is truly irresistible to girls all across the globe. Both men and women like attention and when you are the center of the universe of that special someone there is no better feeling in the world. Women in India know how to appreciate a man who is loving, caring, and selfless enough to be vulnerable in front of the woman he loves. Being genuine and dedicated to making a woman happy is what makes a relationship last on the guy's part, and most Indian women will be happy to reciprocate and then some! It is mostly kind men who can show love to girls, which in the eyes of Indian women means they'll be kind to their children as well. Keep in mind when being assessed as a potential mate guys are always being assessed as potential fathers as well!
There are other very important qualities men who want to be irresistible need to have. Our honorable mentions include good cooking skills, being well-read and being loyal. These are also qualities that can make a man that much more appealing to a greater number of women, and increase his chance of finding the right partner.