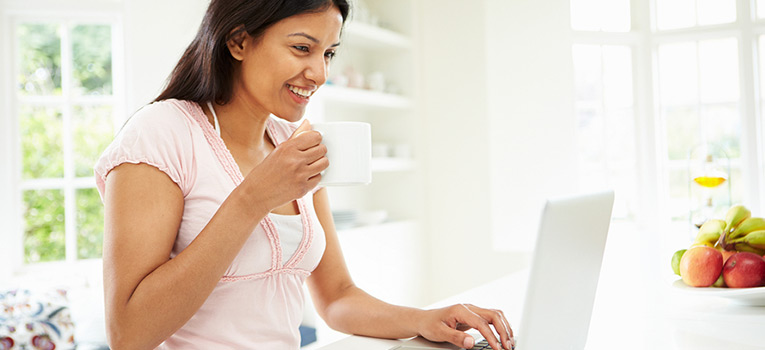 If you're single, over 40 and living in India, you might be wondering how to maximize your online dating efforts, and finally settle down once and for all.
Being in your 40s brings lots of wonderful moments, less stress than when you were younger because you've already accomplished so much and you know what really matters in life.
And yet, when it comes to dating the right relationship seems to elude you.
That's why we'd like to help all the over 40 singletons in India by providing some useful tips for dating on the internet.
Tip #1: Make Sure Your Profile Isn't Boring
A boring profile can be a drag and really off-putting to individuals checking it out. Dull photos that are never updated, scarce personal information, and overall very little interest shown in being a part of an online dating community is not doing your chances any good.
Make sure you update your profile picture regularly, at least once a week.
Your profile picture should feature your head shot, while some of the other photos you have need to show your full body, and no profanities please.
Including funky information about yourself in your profile goes a long way. By this we mean refrain from saying you like to travel (who doesn't?), and instead state some of the most peculiar places you've visited, and explain what you liked about them.
Be original!
Tip #2: Balance Between Needy and Uninterested
Desperation is not attractive, period. Posting statements on your profile, such as 'I've been searching long and hard, can't seem to find that perfect person, but I won't give up hoping that my time will come soon' isn't sexy.
Finding the right balance between clearly stating what you're looking for and not sounding desperate can be tricky. One of the best ways to make sure your profile is appealing is to put yourself in the shoes of the people who are looking at it.
Nobody likes to see melancholy, anxiety or desperation in any way. It simply makes people uncomfortable. Let your profile show you're joyful and open to new experiences with standards that are attainable, not too low and not too high.
Find your Goldilocks zone!
Tip #3: Show There Is Room In Your Life For Someone
Being needy is one end of the spectrum, and being too busy to have a love life is another, and they are equally unattractive.
Statements on your profile along the lines of, "I spend my days running a successful business, and in the evenings I volunteer at the local hospital" say there is no room in your life for a partner.
What's more, such statements reveal that not only are you too busy, but you don't even need a partner!
If you want to find someone you have to show the online dating community just that, that you're actually looking for a date. Without being needy or preoccupied, you can reveal things about yourself that the opposite sex finds attractive, such as being successful or being flirty.
Once you figure out what works in the world of online dating – you won't be able to manage all those dates coming your way!