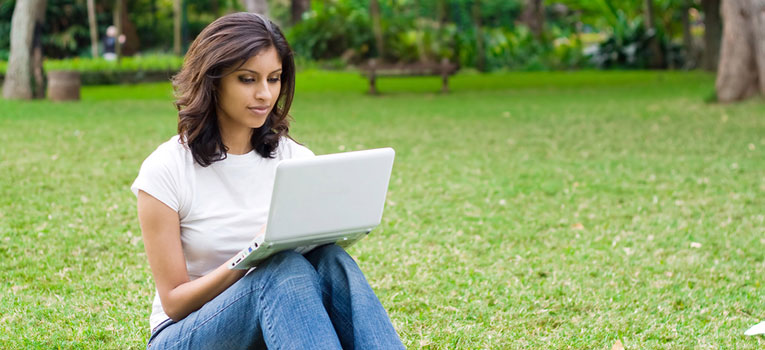 Due to the modern way of living and the rise of popularity of online dating, the subject of a woman's safety online has become more important than ever. Safety is the main issue for every girl, whether she's walking down the street or exploring a dating site, so this is nothing new. However, can we say that online dating is safe for girls, generally speaking, and is there a way that a girl can make it safer?
The Human Factor
A girl can be as careful as possible while spending time on a dating site, but that doesn't guarantee that she won't be contacted by some guy whose intentions and character are not of the highest standard. However, not every guy is a creep. As we can see, the human factor plays the largest role in this issue, and there's no sure way to predict whether the person you're communicating with is genuine.
But there are some hints. First of all, if there's a lot of information on a guy's profile, and it seems pretty legit, the chances are that the profile belongs to a real person. Secondly, the way some random creep approaches you and the way a genuine man (who's on the site to find someone he can connect with) approaches you differ immensely. And thirdly, if you're a woman who has decided to join an online dating site, you must be really wise about it. You will find creeps and weird men everywhere (and vice versa), but as long as you have a proper filter you can decrease the chances of running into someone who's up to no good.
The Tech Factor
If someone has the proper skills to do it, he (or she) will manage to track you down in real life and stalk you. Alas, the chances of running into that type of person online are equal to running into them on the street. There's no guarantee, but there's no imminent threat either.
A woman who has decided to join a dating site also has to be careful which site she chooses. Do your research ladies! Always search for reviews, preferably from real users, and ask around to see if someone has found a significant other on any site of that type.
Another threat when it comes to online dating comes from scammers of all kinds. You can be in more danger if someone steals your identity than if someone constantly sends you messages which inform you that they want to play kissy-face with you. Never exchange personal data online, and if you chose to do so, make sure you've built a level of trust first. Also, use the technology you have! Google the person's name, and even upload their photograph to a site which will show you where else on the internet has the photo appeared.
Conclusion
Is online dating completely safe for women? No. Is online dating completely safe for men? No.
Is it completely dangerous for either sex? It's not.
You see, we live in a world where there's a constant threat of "something," and even if you're as careful as careful gets, you can still end up being hurt in one way or another. But at the end of the day, if you don't play you won't have a chance to win. Always be at least a bit wary, but make sure to remember that online dating was created for a good reason. And if you're a woman, be especially careful while still trying to meet someone genuine. To put it simply, aim to have fun the smart way.