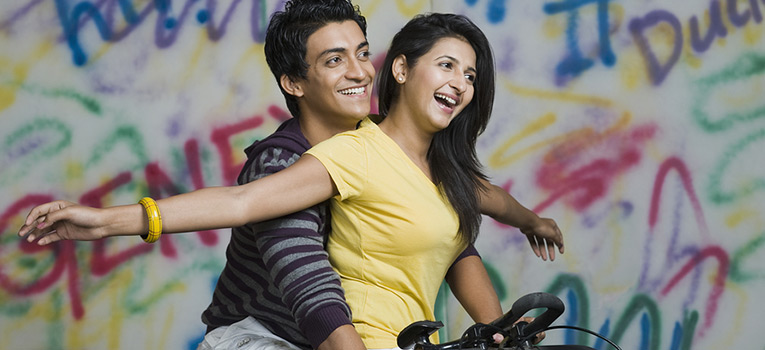 The world around us and every aspect of it changes every day, so naturally the way we do some things also need some tweaking from time to time. Whether it's the way we eat, talk, get entertained, or simply communicate with others, everyday adjustments are needed in order to be in sync with modern-day living and all of its potential.
Naturally, all of that influences the way we walk to each other and the way we quench our thirst for love.
Looking for love in India has never been easier hanks to numerous high-quality online dating sites and apps, which are truly an excellent way for everyone to find love.
However, these online dating services can't actually guarantee all users will keep up with the new trends when it comes to flirting and romantic conversation. Flirting is indeed going through a change, which is completely normal since wooing someone in real life isn't the same as online flirting.
So, how is this flirting puberty affecting the way Indians flirt and search for love online?
The Courage Boost
Indians are more likely to write to someone they're interested in than they're likely to approach them in real life.
This is no surprise, as we are all more courageous when we're hiding behind computer screens and keyboards. It's much easier to click on an envelope-looking icon and write to someone than it is to approach a person who will either make or break one's love-thirsty heart.
The Extra Time
Although Indians are more prone to making a decision of starting up a communication with someone, they are less likely to write just about anything that comes to their minds. Flirting is an art, and those who are born with the ability of high-quality flirting usually tend to stick to real life romances.
However, people who are more shy and awkward rely on their carefully chosen flirting lines as a means of wining over someone special.
This is not a bad thing, not by any means, especially in India. Namely, Indians are known as a nation that will write just about anything to someone to get their attention, and they'll also write to just about anyone. With this change in the flirting streams in the river of online love, Indians are actually improving their flirting abilities and they're becoming more innovative.
Flirting A-Game
Because everyone can talk to as much people as they like, everyone needs to bring their flirting A-game to the online dating table to have a better chance of connecting with someone special.
Why?
Well, in a virtual world of romance where everything is fair and square, and every man can write to every woman (and vice versa), people get bombarded with messages of all sorts. In order to stand out in that's sea of communication, an average person will have to become wittier, seem smarter, and overall more interesting than they were 'two crushes ago'.
This means we are constantly improving ourselves in order to become better and more interesting people.
Go flirting!