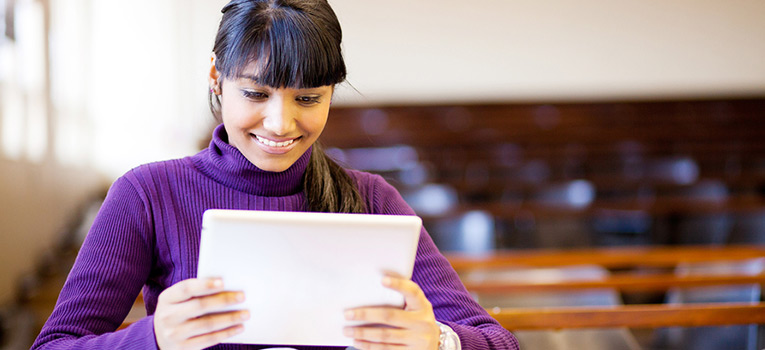 [bigstock]
Contrary to popular belief, finding love on the internet isn't such a rare thing nowadays, especially in a country as big as India. Even the state of Maharashtra is example enough of how much online dating has progressed over the past few years.
If you're new to dating services and you live in Maharashtra, here are a couple of things you need to know before you dive into the world of internet romance.
More People, More Choices
Online dating sites have grown exponentially in recent years not only in number, but also in variety and the type of service they provide.
But if there's one thing that any decent online dating site requires, it's a big member base. A large number of registered users work in favor of both the members and the website itself – the people get more options to choose from when picking a potential partner, and the website gets one more thing to brag about.
Maharashtra is a perfect example of how a large number of people can affect the way dating sites work in an area. Since there are nearly 12 million people living in Mumbai ( which add up to the 114 million total residents in the state), most online dating sites don't really need to work hard to get members.
However, the best dating sites aren't those which just house thousands of members, but the ones which combine a formidable number of members with impeccable services.
Tradition VS. Following The Trend
As we all know, arranged marriage is still a thing in India. Two families decide their children should be wed for the good of both parties in the arrangement – a tradition that has been around in this country for quite a while.
Now, how does this intersect with the idea of meeting someone online, falling in love with them, and marrying them?
Although these are two completely opposite ideas, they actually coexist not only within Mumbai and the state of Maharashtra, but in the majority of Indian cities as well.
You might be wondering: "How can a nation practice both complete freedom of choice when it comes to love and a total lack thereof in arranged marriage form?"
The answer is actually pretty simple. Despite the fact that India isn't exactly the richest or most developed country in the world, a big chunk of its population (especially the youth) is eager to follow the modern trends coming from Europe and North America.
That being said, there is still conflict between older generations which take pride in their traditions, and the younger ones, which want modern trends to be a part of their society. However, this conflict is weaker now more than ever, since almost 40% of the marriages in India start via online dating sites.
Mumbai Vs. The Rest Of Maharashtra
Another important fact you should remember about online dating in Maharashtra is that most of it is concentrated in Mumbai. This is understandable considering that this is the social hub of the whole state, but it's not all that grim for the people living outside of it. You can still find a lot of dating service users who live along the northern border of the state.
Bottom line, online dating in Maharashtra is booming.
The websites have already accumulated gigantic member bases thanks to the immense number of single people living in Mumbai and its surroundings, while the features they provide are equally as impressive.
So if you live in Maharashtra, and you still haven't tried online dating, now would be the time to do it!