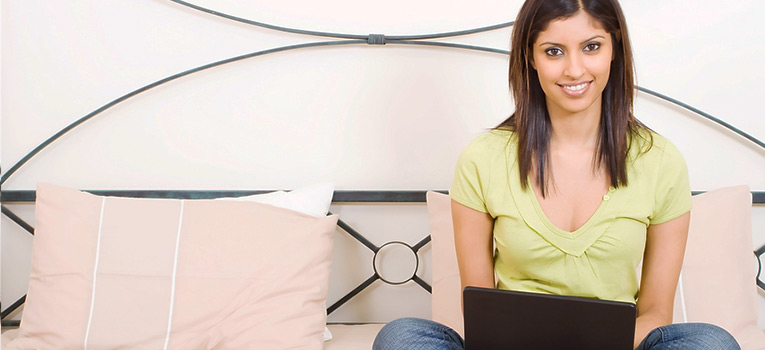 The times when we used to pick up girls and guys at bars and parties aren't quite over, but they sure have a lot of competition in the form of online dating. Finding love on the internet is no longer taboo, so you might as well hop on that train and join the fun ride.
However, not everyone is pre-equipped with the knowledge on how to successfully navigate online dating sites and properly use all of its tools to find a partner. For those of you who find yourself in this story, here are three easy steps that will help you master the online dating game.
Determine Your Goal
Although online dating is becoming bigger each day in terms of popularity and members, there's still a lot of people who believe only weird, creepy, and utterly lonely individuals can join such websites in the goal of finding love.
But you know better than that, don't you?
If you're even considering online dating as an option, you have to get real with yourself and determine what exactly are you looking to get out of it – a series of casual dates, true love, or a one night stand.
Once you decide what you want, everything that comes next will be that much easier.
Be Yourself
Being real goes hand-in-hand with being honest, which are both parts of this step. Utilizing dating services to your advantage usually goes much smoother when you're being honest with yourself, as well as with the male and/or female users who might be looking at your profile.
In short, try not to overdo your profile pic, your info, or even your screen name. We can assure you others will simply look away if you come off as too self-consumed or as a stalker (we're looking at you, bigDdaddy69xX).
The Smiling Gentle(wo)man
Step 3 mainly revolves around posting and decoding profile pictures. As far as your own pic goes, you should avoid putting up artsy, over-the-top, blurred photos. Instead, go for a simple front snap of yourself in some decent clothing.
But most Importantly, remember to smile – people love that!
Decoding others' profile pictures isn't as complicated as it sounds. Let's note that you shouldn't judge a book by its covers, but if you do, look at the newest photos the person has posted rather than their profile pic, since they're always more real and less touched-up.
Finally, remember to be polite. Don't rush things and go straight for that awesome The Doors song "Hello, I Love You" – this will send them running for the hills in 99% of the cases.
The best way to start and maintain any sort of contact with someone on an online dating site is to keep things light. Let them relax and they'll eventually decide to open up. Once you establish if this person is right for you or not, it's time to make your move and ask them out – the rest is up to you.