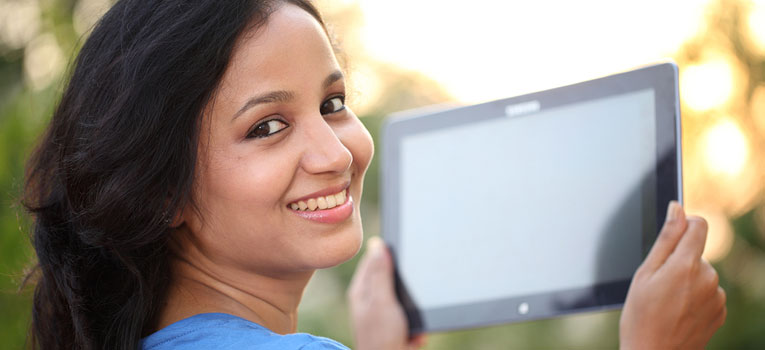 While traditional dating still holds its ground, it's quickly being overwhelmed by the sheer effectiveness and comforts of online dating. It's much better to browse through thousands of users of an online dating site from the comfort of your home and get to know something about them before you actually meet them, than to waste your precious time on failed dates, isn't it?
However, not all of us feel comfortable with letting an algorithm decide our fate. That's why we're here to help out all of those who are unsure whether or not this online dating trend is the right thing for them.
Seeing It For What It Is
Although there are still a lot of misconceptions and stereotypes connected to the online dating world, there's really no shame in joining such a community nowadays. That being said, if you thought dating services are reserved for weirdoes and lonely people, you couldn't be more wrong.
In fact, more than 70% of people who regularly use online dating sites are actually average Joe's who simply don't have the time, money, or motivation to be regulars at social hubs whilst trying to pick up a date.
The first thing you should know about online dating is that it's not really that different from conventional dating. Both include the first step, opening lines, a lot of talking and getting to know people. But when it comes to efficiency, online dating takes the cake.
Instead of going through one disastrous date after another, online dating offers you a chance at picking out exactly who you want to make contact with based on their looks, but also their likes, dislikes, interests, and life goals.
Pretty neat.
Meeting Strangers And Making Friends
Now, there's a lot of fuss around online dating and security. While there's next to no chance that someone will steal your money while you're on a date with them, a considerable portion of online dating users are actually scammers and frauds.
This might give you the idea that dating sites are an unsafe environment, but in reality, it's not all that black in white. The trick lies in learning how to recognize and avoid the malicious people on the internet.
Nonetheless, the danger is real. There have been cases of people getting scammed out of thousands of dollars (especially on free dating sites), but then again, it's kind of their own fault to a certain degree. If you're gullible and quick to trust someone you've never met, you probably should stay away from online dating sites altogether.
But if you know how to stand your ground and are eager to meet new and exciting people, online dating sites won't create any problems for you and the whole experience will be a blast. Aside from romance, you can also find common-minded individuals who might end up being your true BFF.
These connections usually grow into long-lasting friendships, which isn't something that's easy to come by these days.
To sum things up, we would say that it falls to you whether or not online dating can suit your needs and preferences. It has its perks and flaws, but for someone who knows exactly what they want, dating websites can open the door to a whole new world of love and friendship.
Brace yourself and join them now. You are definitely in for a treat!