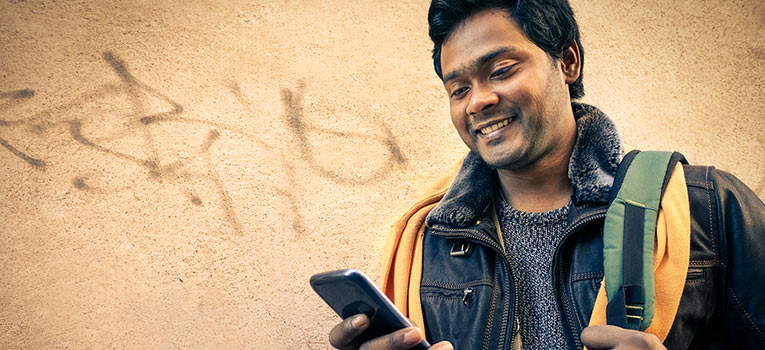 Online dating apps are the newest commodity when it comes to the search for love in our day and age. When India began its progressive journey towards the modern way of living and thinking, it opened up to all of the features that came along with it, and that includes online dating in general.
When Tinder, the immensely popular location-based dating app, was introduced to India in 2013, a lot of people were concerned about the possible outcome of this endeavor. The country has been stuck in its rigid mindset for a lot of years, but thanks to recent battles for the reformation of India's society and culture, a lot of progress has been made especially in the social sphere of life. Tinder proved to be a huge success, and that encouraged several Indian entrepreneurs to start their own app-based matchmaking businesses.
India Is Already There
Not only is this beautiful country ready for online dating based on apps, it's already at the finish line. Because Tinder paved the way for this type of socializing, a whole array of dating apps emerged since its introduction three years ago, especially in 2015. In fact, there are so many of them that they've become mainstream! The number of users from all over the country gets larger by day, which in return attracts even more investors who fund projects like these. Even celebrities have started publicly supporting these dating apps, both in real life and on commercials of all types.
The overwhelming (and surprising) success of these apps is attributes to the change of social norms in modern India among the huge population under the age of 30. Of course, without the interest and willingness of the entrepreneurs who took on themselves to create and bring the products to the customers, this wouldn't have happened. They aim to tailor the apps to their clients' needs fully, by verifying profiles, assuring women of security and safety, and even by ensuring that no married men got on the app. Although Tinder, their inspiration and the source of the main influence on these apps, is mostly connected to the search for non-serious relationships, Indian dating platforms promise to connect people who are looking for potential spouses as well.
However, they differ from typical matrimonial dating platforms with their more liberal approach. On traditional dating platforms, singles can choose individuals on the basis of a shared caste or religion. New dating apps, on the other hand, offer the possibility of choosing someone based on their likes and dislikes, and generally speaking, on choosing someone like-minded.
Alas, most of these new Indian dating platforms count their success by the number of relationships that end in wedlock. Some of them even claim that they're not "dating platforms," as they cater to people who intent to find a spouse.
Conclusion
It's pretty safe to say that India is not just ready for the future evolution of dating apps, but it might just be the perfect choice for it. In time, the dating revolution will surely spread across smaller cities and towns alike.