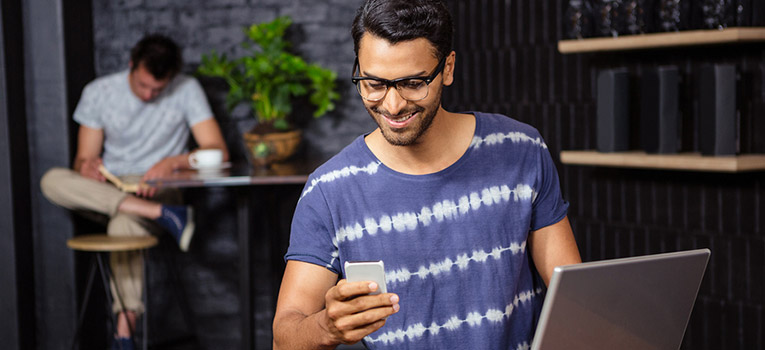 [bigstock]
With people having less and less time for love, the business of online dating has been blooming like a Japanese cherry tree and there's no sign of this viral romance reign ending anytime soon. As the demand for online dating sites and apps continues to rise, dozens of new online dating services pop up on the web almost daily.
If you're currently looking for the perfect online dating service for you, we advise you opt for a dating site, and choose it carefully.
There's a lot of research that has to be done before you join a specific online dating site, because they're not all the same. You wouldn't want to end up on a site that connects people who are looking to get married while you just want to date and meet new people, would you? Or vice versa.
Just imagine you're looking for The One and you join a site that turns out to be a hook-up site.
Research is crucial, indeed.
In order to help you out on your little journey towards finding your one true love and a potentially perfect life mate, here are a few tricks that will help you figure out if you are on the right dating site for you.
Since this is not an easy task, we're sure you'll definitely find this helpful and insightful.
Are You An Introvert Or An Extrovert?
This division might be crucial. You need to know who you are and how you socialize, not just in order to function as a social being, but also to choose the right dating site for you.
Introverts may find a site that's not heavy on immediate communication a bit more welcoming, while extroverts prefer a dating site that makes it possible for you to chat the night away from the get go. Introverts also enjoy online dating services that offer specific matching (after stating their criteria), while extroverts like to browse around and see who's "on the market."
Also, you need to figure out whether you prefer getting to know people in person or online. By standard introvert/extrovert traits, extroverts enjoy live 1 on 1 communication right from the start, while introverts prefer to get to know the person of their choice more prior to meeting them in the real world.
If the dating site of your choice suits your personality according to these standards, you are in for a treat. If not, we advise you change your online dating hunting area.
What Are You Looking For?
Before going into the online dating pool, you need to know what you're looking for. Whether it's marriage, a long-term relationship that has potential to end up in marriage, or just casual dating – you need to know and you need to let the people you will interact with know as well.
However, some sites are specifically designed for different types of romance and if you don't do your research properly (or at all) you might just end up on a site that won't be able to deliver you what you need and want.
If the dating site you're currently on fits into your love plan, then you're on the right track. If not, we suggest you take a new turn.
How Much Work Are You Willing To Put In?
Some online dating sites are designed for easy-going people who just want to chill, relax and casually chat, while others demand that you specifically state certain things about yourself and that you treat the site as something rather serious.
If you're into putting a lot of work into online dating but the site of your choice doesn't match your expectations, you should probably reconsider being a member of that particular dating site. It will only bug and irritate you, and that's not a good way to start searching for romance.