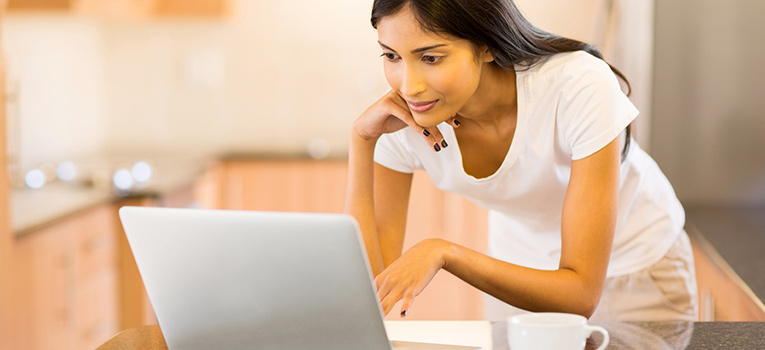 [bigstock]
We can't argue with the fact that online dating is taking the internet by a storm and in doing so is becoming the predominant form of finding love in this modern day and age. It is much more efficient and easy on your time and wallet than tradition dating that it's actually becoming ridiculous.
And although this is true, not all of us are aware of how online dating works and what you can and cannot do on online dating sites.
That's why we're here today to take you through the things you shouldn't do during the first and most important process of online dating – creating your profile.
Biting Off More Than You Can Chew
Before we even get to the process itself, let's look into a couple of reasons why you would make a profile on an online dating site in the first place.
Obviously, the vast majority of people who join dating services are there to find love. To do so, they need their profiles to be just right in order to attract the type of potential partners they would date.
That being said, the first thing you should never ever do while creating your online dating profile is reach beyond what you're prepared for. We're not saying that you should stay in your comfort zone no matter what, but trying to attract as many different individuals as possible isn't such a good idea.
Not Stating What Type Of Person You Are Looking For
Imagine this scenario: your dream partner is educated, loves art, enjoys reading, and regularly does sports and other activities. However, you've created your profile in such a way that doesn't specify what type of person you're looking for and now all kinds of folk are contacting you in hopes of a relationship – and none of them is your perfect girl or guy.
On the other hand, you should also avoid being too strict and narrow-minded about yourself and others who might check out your profile. There's a fine line between stepping out of your comfort zone and biting off more than you can chew, as we said earlier.
The old saying "there's a first time for everything" perfectly describes the point behind this abovementioned situation. Just because you don't listen to metal doesn't mean that your soul mate cannot be a metal head, for example.
Being Dishonest Isn't Attractive At All
Now that you know what to do in order to avoid attracting all the wrong people to your profile, it's time to learn how to make sure those perfect ones stick around long enough for a chance at a serious relationship.
The last but most certainly not least important thing you shouldn't include in your online dating profile is – lies.
If a one-word explanation isn't enough for you, maybe this will do: don't write false information about yourself in order to look more interesting and appear more desirable. Instead, make sure you keep things clean and stay honest as much as you can.
This is very important for online dating (and other things in life) mostly because it's what makes or breaks any potential relationship. Picture yourself in a situation where you think you've found that perfect someone, but once you've met them you realize they aren't what they said they were – doesn't feel nice, does it?
Bottom line is that it all comes down to being truthful and attracting exactly who you want to attract.
Even if you join the best dating site in the world, you won't get anywhere if you make these three cardinal mistakes.