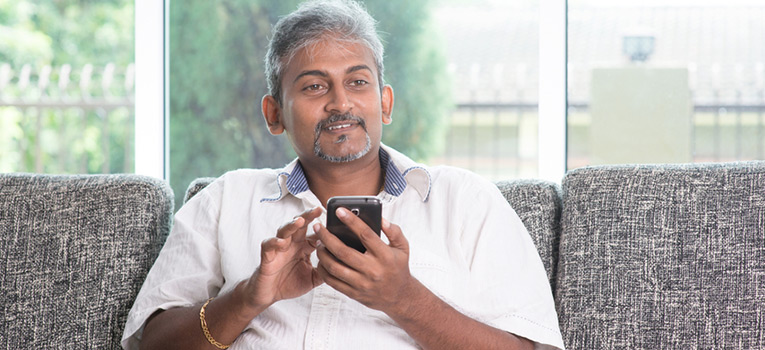 The time when online dating was a new idea has passed. Nowadays, there are literally thousands of online dating sites and apps you can choose from, all with their own specific set of tools that can help you find love on the internet.
And while most people believe online dating is reserved for younger folk, that's not actually the truth – about 30% of online daters all around the world are over 50 years old.
This also applies to India, which is currently one of the biggest online dating hubs on the planet.
That being said, it's easy to assume that the demand for dating sites and apps for seniors is pretty decent here. With that in mind, here are the three most popular dating apps among seniors in India.
Tinder
Perhaps India has one of the largest online dating communities in the world, but the way things work here are very different from western countries. Arranged marriages are still a thing, which is in a huge conflict with the freedom of choice dating services promote.
But when it comes to seniors, this isn't much of a problem. It's really rare for someone over 50 to look for marriage material, which is exactly why Tinder has flourished in India.
As you probably already know, Tinder isn't only an efficient dating platform, but also offers a unique experience. Most people who have used it will tell you that looking for a match via Tinder is actually fun.
Creating an account on Tinder requires you to have a Facebook profile, both of which are completely free to make. Furthermore, this isn't just a local app – its member base is spread all across the world, so meeting Indians who live in other countries is also an option with this amazing and popular dating app.
TrulyMadly
While Tinder is an established worldwide trend, here's one of the most popular "homegrown" dating apps in India. Its name is TrulyMadly and it's by far one of the best online dating apps Indians have the privilege of using.
First off, this app provides you with an incredible an unique dating experience.
Apart from trying to match you up via standard algorithms, it also features matchup games such as "Hocus Pocus," "Styletastic," and "Foodie Funda." This makes looking for a partner much more pleasant and less tedious.
Another interesting thing about TrulyMadly is its verification score mechanism. If you didn't pass the 30 mark, you can't use the app to its fullest potential – this is a great way to avoid scammers and fake profiles.
Woo
Finally, we have Woo. Much like TrulyMadly, this dating app is insanely popular in India, and has one of the largest member bases in the country.
Woo takes a more traditional approach to online dating, as it uses personalized questions in order to make profiles more detailed and matchups more appropriate.
And as a bonus, this dating app allows you to add custom questions and answers to your profile in order to present yourself just the way you want to. All-in-all, it's a great dating service for youth and seniors alike.